ASCRS Clinical Education
Webinars
Live and On Demand Education
latest trending topics from experts in the field
ASCRS Clinical Committees and subject matter experts offer webinars on a variety of anterior segment surgery topics for ASCRS members. Attend live to interact with faculty in real time, or enjoy the comprehensive on demand webinar library at your convenience. Either way you choose, stay up to date on the latest in ophthalmology with ASCRS Webinars.
Browse All On Demand Webinars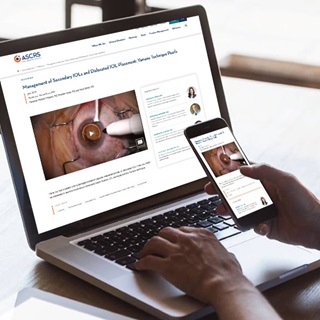 August Webinar: Available for Online CME Now
The Ins and Outs of Glaucoma Treatment in 2020: MIGS, Lasers, Drops and Depot
This program took place live on Wednesday, August 19, 2020 as is now available as an online CME activity through ASCRS CME 24/7.
It is imperative to review all glaucoma treatment options in order to deliver better surgical outcomes and slow progression. This webinar will review glaucoma treatment strategies at different stages of disease, including integration of different treatment modalities, planning for possible future interventions and treatment of side effects and complication.

By completing this online CME activity you will earn 1.0 AMA PRA Category 1 Credits™.
Begin Online CME Activity Now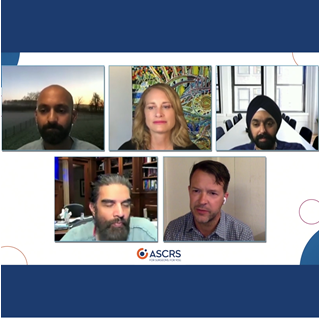 The Latest on COVID-19 and Tele-Ophthalmology
View these ASCRS webinars covering the information you need to know about managing your practice during this global crisis.
All Telemedicine Updates