ASCRS Clinical Education
ASCRS Focus on Cataract Surgery
Capsular Support: Rings, Hooks, and More
June 2022 Update
Zonular weakness can be a cause for concern in cataract surgery, increasing the risk of complications such as lens dislocation and posterior capsule rupture. In order to avoid such complications, capsular support devices can be used to improve capsular bag stability and centration. In the case of total lack of capsule support, options such as anterior chamber placement or fixation techniques may be required.
In this updated ASCRS Focus on Cataract Surgery, explore educational resources about the variety of capsular support devices available to today's cataract surgeon.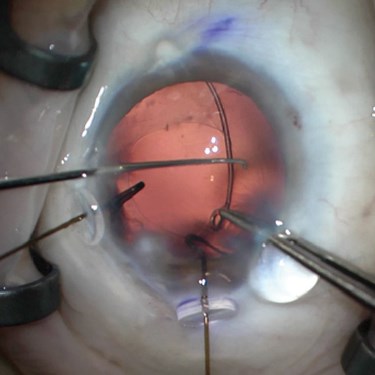 EyeWorld Article
Placing hooks, rings, and things
By Maxine Lipner Senior Contributing Writer

Hooks and expansion rings can be an ophthalmologist's partner when performing phacoemulsification.
Douglas Koch, MD, relies on pupillary expansion devices when there's a risk of inadequate visualization or the potential for iris trauma (via accidental engagement with the phaco tip or through some other manipulation)...
Read more on EyeWorld.org >>
EyeWorld Article
Recognizing zonulopathy and what to do
By Liz Hillman, Editorial Co-Director

There are many potential complications cataract surgeons need to prepare for in the OR. One of them is zonulopathy.
"Recognizing zonulopathy and adopting strategies to mitigate zonular damage is critically important not only for short-term success but perhaps more importantly long-term success to reduce the risk of late IOL dislocation," said D. Brian Kim, MD....
Read more on EyeWorld.org >>
Capsular Tension Ring Insertion
Presented by Naveen K. Rao, MD, ABO
This video includes a demonstration of insertion of capsular tension rings and segments while discussing stabilization of the capsule.
Featured Instructional Course
Captured at the 2022 ASCRS Annual Meeting
IC-406 Double Flanged Polypropylene Technique: Varied Scenarios
Course Instructor: Sergio F. Canabrava, MD
Co-Instructors: Priya Narang, MD, Ehud I. Assia, MD, Jonathan C. Lake, MD, PhD, Cathleen M. McCabe, MD, J. Morgan Micheletti, MD, ABO

This 2022 instructional course intends to showcase varied scenarios that involve the application of Double Flanged Polypropylene Suture: Capsular Tension Segment, IOL scleral Fixation, Subluxated IOL, Artificial Iris and Iridodialysis. At the conclusion of this course, attendees will be able to perform the Double Flanged Polypropylene Suture in varied situations, along to avoid their complications.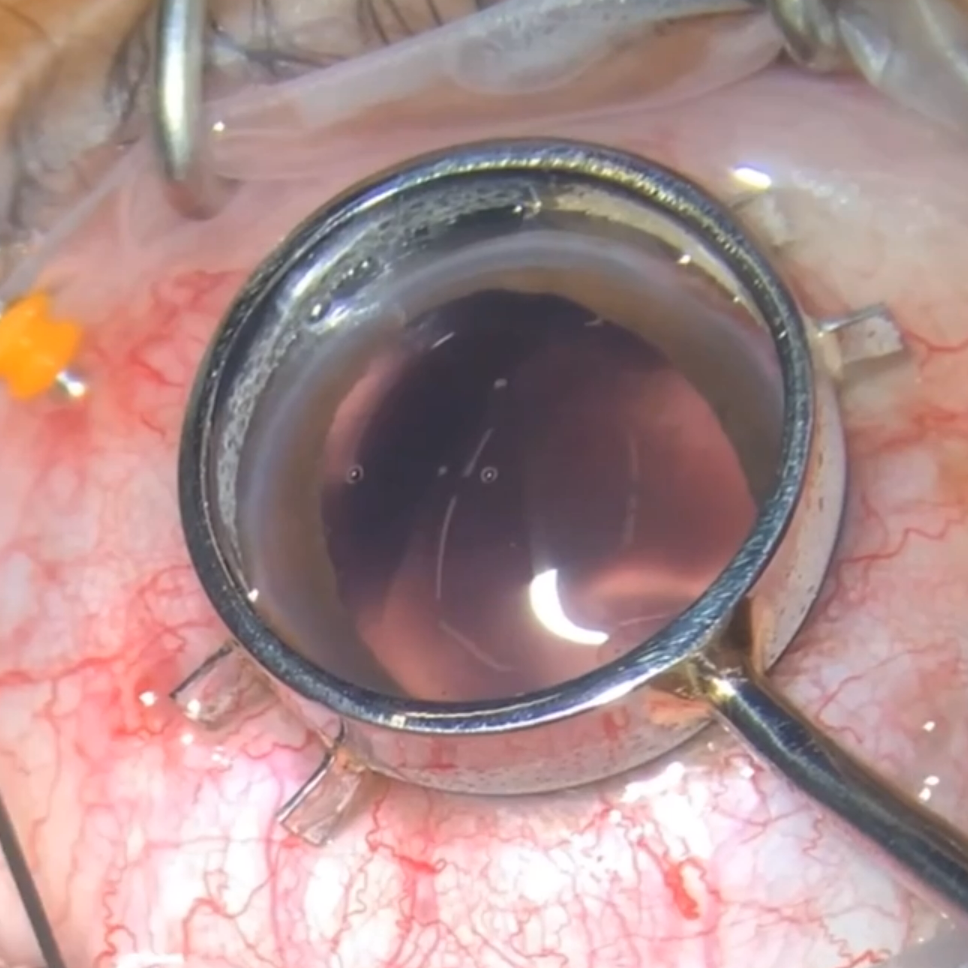 JCRS Article
Capsular tension ring explant complication rate comparison using Miyake-Apple video analysis
Journal of Cataract & Refractive Surgery: June 2021 - Volume 47 - Issue 6 - p 786-791 doi: 10.1097/j.jcrs.0000000000000479
Purpose: To compare the complication rate and time required to explant standard capsular tension rings (CTRs) vs suture-guided CTRs (SGCTRs).
Read more on the JCRS Website >>
JCRS Article
Flanged iris hook technique for capsular bag stabilization
Journal of Cataract & Refractive Surgery: June 08, 2022 - Volume - Issue - 10.1097/j.jcrs.0000000000000985
A novel surgical technique was demonstrated for fixating the capsular bag to the sclera using a capsule tension segment (CTS) and a flanged iris hook. In a patient with 180-degree zonular dialysis, a capsule tension ring was implanted in the capsular bag, and a CTS was placed in the zonular dialysis area after the cataract removal.
Read more on the JCRS Website >>
Managing Traumatic Lens Subluxation Using the 2nd Generation Capsular Anchor
Presented by Ehud I. Assia, MD
This 2022 captured presentation covers details on and surgical technique for utilizing the capsular anchor device for managing subluxated lenses.