Clinical Education
Refractive Resources
Refractive Education
Explore the latest in refractive education by selecting popular terms to the right, or click below to browse all ASCRS refractive resources.
Browse All Refractive Resources
Popular Refractive Topics
ASCRS Refractive Day 2020
MAY 15, 2020 | BOSTON, MA
Sponsored by the ASCRS Refractive Surgery Committee, this one- day meeting is a comprehensive program to enrich your skills and deepen your understanding of myriad refractive techniques. This program is a wide-ranging overview of advancements in refractive surgery, providing innovative techniques and new surgical technologies that will help to improve your outcomes.
Register Today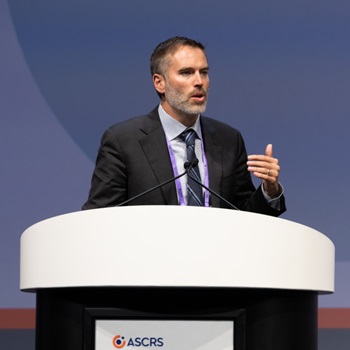 Featured Webinar: My LASIK Wore Off
In the latest ASCRS Webinar, learn from an experienced group of surgeons what the main reasons are for some patients changing after LASIK, how to communicate this to the patient before and after surgery, and how to handle it with non-surgical or surgical options.