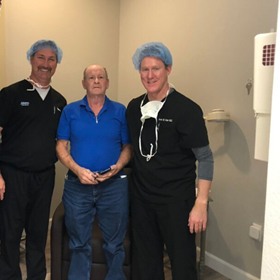 ASCRS Foundation
Operation Sight Volunteer Form
Operation Sight Volunteer Form
Thank you for your interest in volunteering with Operation Sight. Operation Sight is fueled by a nationwide network of passionate volunteers who help those most in need. We are grateful for their commitment to improving the world's vision by helping Operation Sight patients who might otherwise go without care.
Please complete the registration form below and a member of our team will be in touch with more information.
We ask all volunteers to review and sign our Volunteer Agreement as part of the registration process.
Important Note for Administrators: If you do not have the legal authority to sign documentation on behalf of your doctors, please email rgoode@ascrs.org to register your practice.
For questions or more information about volunteering, please contact rgoode@ascrs.org or call 703-788-5786.