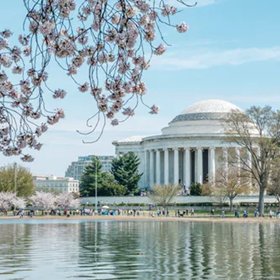 April 13-17, 2019   |   Washington, DC
2018 ASCRS ASOA Annual Meeting
2018 Post-Meeting Resources
Find resources related to the 2018 ASCRS ASOA Annual Meeting in Washington, DC.
2018 Real-Time Program
View the final, complete meeting programs for the 2018 ASCRS ASOA Annual Meeting, ASCRS Glaucoma Day, ASCRS Refractive Day, and Cornea Day. Browse by a variety of filters or use the powerful search to locate session and speaker information.
View the Real-Time Program
2018 Films
ASCRS members and meeting attendees have access to over 100 scientific films on demand from the 2018 Annual Meeting. These films are created with the highest possible cinematic quality, often demonstrating surgical techniques as seen by the surgeon. All films were celebrated for their exceptional innovation and educational value onsite at the 38th ASCRS Film Festival.

View 2018 Films On Demand
2018 Posters
2018 Annual Meeting physician attendees have access to over 400 posters from the meeting. Browse and search by poster name, poster number, poster title, or producer name to find the most relevant poster.


Meeting Badge ID required

View 2018 Posters