Happy New Year from the ASCRS Foundation! We are grateful to all who made an end-of-year gift to the Foundation allowing our programs to serve an ever-growing number of patients impacted by the pandemic. We look forward to working with you and our volunteers to change lives in 2021.
CHANGING LIVES IN ETHIOPIA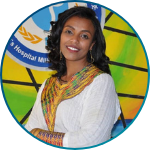 The ASCRS Foundation is pleased to announce that Yemisrach Geberehana Jima, MD, has joined the staff of the Robert Sinskey Eye Institute in Addis Ababa, Ethiopia. Dr. Yemisrach, 31 years old, received her medical degree from Saint Paul's Hospital Millennium Medical College in 2013, where she was Chief Resident completing her residency in ophthalmology in 2020. During her training, Dr. Yemisrach did a surgical rotation at Sinskey Eye, working closely with lead ophthalmologist, Allehone Ayelaw, MD.
Prior to joining Sinskey Eye, Dr. Yemisrach worked as a general medical practitioner and lecturer at Saint Paul's where she was responsible for teaching residents and medical students. Dr. Yemisrach joins Dr. Allehone, and Dr. Berhan Demissie, along with a full-time staff of 16. The ASCRS Foundation's Sinskey Eye Institute has been in continuous operation since 2004 and serves over 24,000 patients annually.
Endowed through the generosity of the late Dr. Robert Sinskey and his wife, Loraine, Sinskey Eye serves as the ASCRS Foundation's home base in Ethiopia and is a vital part of its mission to deliver medical and surgical eyecare in a country where access is often severely limited.
With a population of over 102 million, and with nearly 2 million of its citizens blind or severely impaired, Ethiopia has one of the highest cataract blindness rates in the world. The ASCRS Foundation has made the fight against developing world blindness a primary goal. With over 17 years of direct in-country experience treating patients and training surgeons – and through a series of strategic partnership which have boosted its reach and influence, the ASCRS Foundation has become a leader in the delivery of surgical eye care in Ethiopia.
VOLUNTEER WITH OPERATION SIGHT
Operation Sight, the Foundation's US-based charitable cataract surgery program serves financially vulnerable, uninsured, and underinsured Americans, who cannot afford or access care. These members of our own communities often rely on others to complete daily tasks, and if left untreated, risk debilitating vision loss. To date, Operation Sight has delivered more than 5,600 surgeries through a nationwide network of almost 600 volunteer surgeons and practices committed to caring for patients in need.
We are grateful to all of our volunteers who make this program possible. Additional volunteers are needed in Ohio, Florida, North Carolina, Tennessee and Texas to help support a growing patient need. Click here to learn more or contact Jaya Minhas, Program Manager at jminhas@ascrs.org to refer a peer in these areas.
A RESOLUTION TO MAKE A DIFFERENCE. BECOME A MONTHLY DONOR TODAY!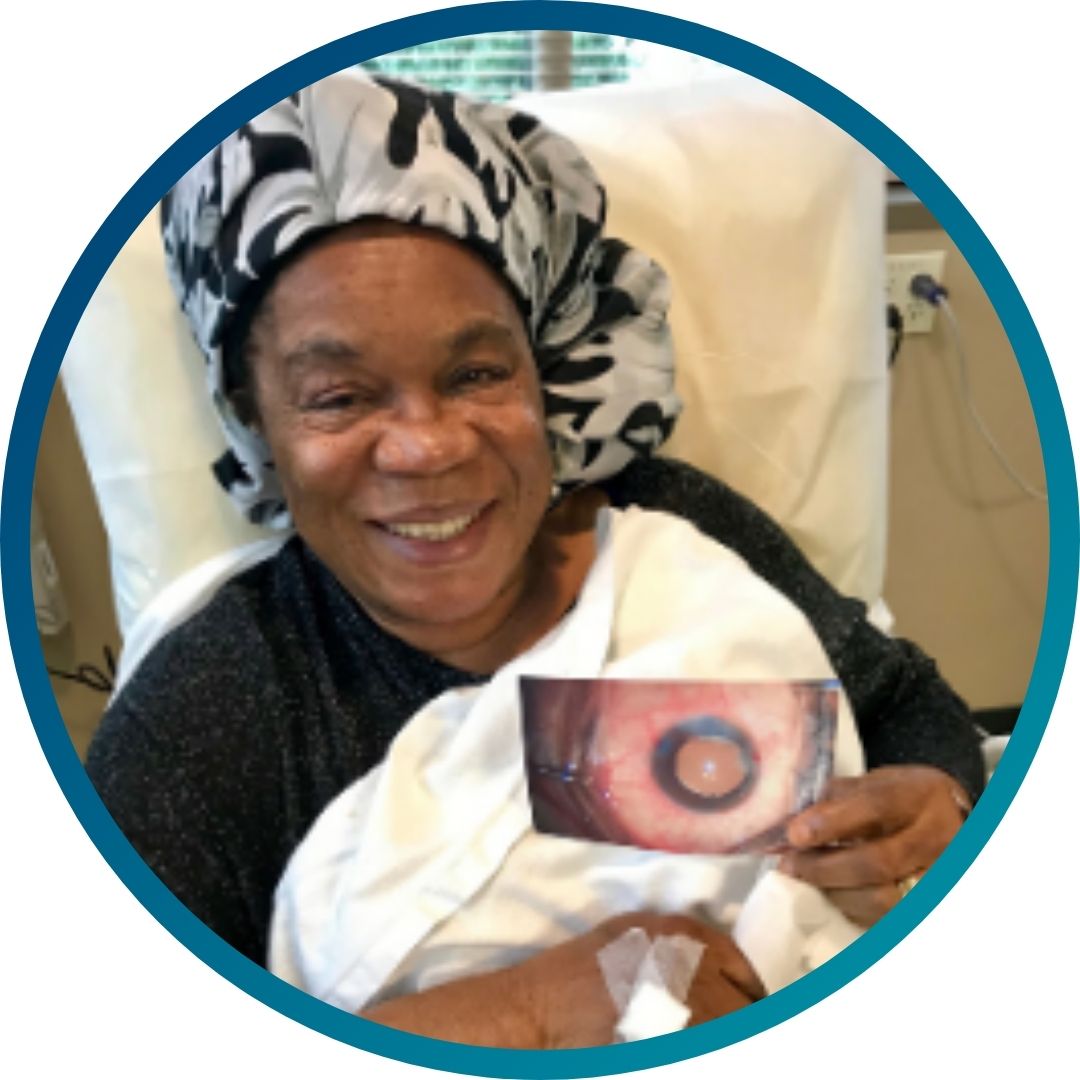 Make a difference all month long through a monthly donation. When you join the ASCRS Foundation's group of loyal monthly donors, you help make charitable cataract surgery possible for those who need it most. Your monthly donation is secure, flexible and automatic. You can choose the amount you wish to give, and can change or cancel at anytime through the donor portal. Simply click here to make your donation.
$20 per month provides 1 surgery

$40 per month provides 2 surgeries

$60 per month provides 3 surgeries
Sign up now and make your first donation today. Your monthly gift can make a world of difference in the life of a patient. For more information, contact Molly Gascoigne, Director of Development at mgascoigne@ascrs.org.
2021 ASCRS FOUNDATION RESIDENT EXCELLENCE AWARD NOMINATIONS NOW OPEN
ASCRS was founded by young, enterprising ophthalmologists and the ASCRS Foundation's Resident Excellence Awards carry on and honor that tradition. The ASCRS Foundation makes 10 annual awards to enable ophthalmology residents exhibiting exemplary performance to attend the ASCRS Annual Meeting. Grantees exhibit exemplary performance in research, patient care, leadership and education. Recipients receive a $1,000 travel grant, four nights accommodation, complimentary meeting registration and invitations to select leadership and social events. The nomination period is January 29-March 1 at 5pm ET. For more information or to nominate a resident today, click here.
Thank you for your continued support of the ASCRS Foundation. You've enabled our many patients to experience joy, independence and stability at a time when these are in short supply. Thank you for your belief in our mission and for standing with us as we look with optimism to the year ahead.
Sincerely,
The ASCRS Foundation