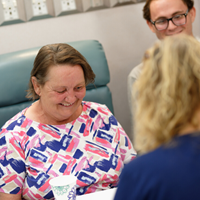 ASCRS Foundation
Donate
Unlock the Match to Change Lives!
Since 2018, Aerie Pharmaceuticals has encouraged attendees at the ASCRS-ASOA Annual Meeting to support the ASCRS Foundation through a matched donation program giving the gift of sight to 749 patients. Last year, Aerie Pharmaceuticals proved their match was virus proof and our community rose to the virtual challenge! We are pleased to announce Aerie Pharmaceutical's philanthropic commitment is continuing in 2021 and will double the impact of donations up to $30,000!
"Together, we've already improved the lives of hundreds of patients in need but the demand for Operation Sight continues to grow, particularly in the wake of the pandemic. We are so proud, once again, to join ASCRS-ASOA donors in raising funds to support more sight-saving surgery. Your generosity can make such a difference – please join us!" - David A. Hollander, MD, Chief R&D Officer, Aerie Pharmaceuticals, Inc. ASCRS Member
Your decision to give will have double the impact for those most in need of sight giving surgery. Together, we change lives.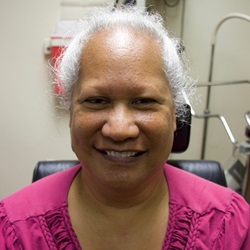 About the Foundation
The ASCRS Foundation supports physician education and provides humanitarian cataract surgery in the United States and developing countries. Through its programs and partnerships, the Foundation works to maximize the benefits of modern ophthalmology and to treat thousands of patients in need each year. The ASCRS Foundation is a 501(c)(3) organization. EIN: 23-7388748.