Our Team
We look forward to hearing from you!
Barbara C. Erny, MD
Medical Liaison for International Programs

berny@ascrs.org
For information regarding Operation Sight, our charitable cataract surgery program in the United States, please click here to learn more or call 703-383-5703. Answers to Frequently Asked Questions are available by clicking here. If you are looking for charitable cataract surgery and meet the eligibility requirements for the program, complete the Patient Inquiry Form located on that page. This is the first step of our screening process.
For Foundation information, please email info@ascrsfoundation.org.

Thank you for your support of the ASCRS Foundation.
The ASCRS Foundation
12587 Fair Lakes Circle Suite 348
Fairfax, VA 22033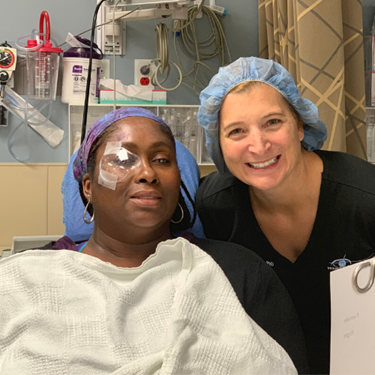 About the Foundation Financials & Disclosures
The ASCRS Foundation supports physician education and provides humanitarian cataract surgery in the United States and developing countries. Through its programs and partnerships, the Foundation works to maximize the benefits of modern ophthalmology and to treat thousands of patients in need each year. The ASCRS Foundation is a 501(c)(3) organization. EIN: 23-7388748.