ASOA Program Schedule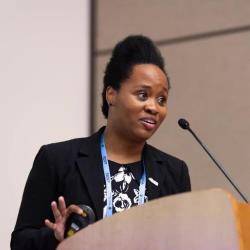 Learn About the 2020 ASOA Program
The 2020 ASOA Annual Meeting provides unparalleled education specifically designed to meet the needs of ophthalmic leaders in order to elevate the business of ophthalmology.
Browse the 2020 Program Preview to learn about key sessions and events you can't miss throughout the ASOA Annual Meeting. Or, visit the ASOA and Technicians & Nurses Schedule to explore the comprehensive program agenda by day, topic, or session type.
ASOA Program Schedule Tools
ASOA Schedule Available Now
The latest program information for the 2020 ASOA Annual Meeting
Stay up-to-date with the latest programming changes in the ASOA program via the ASOA and Technicians & Nurses Schedule. Browse the program by session type, topic, or speaker, or use the search and filter capabilities to locate the most relevant educational sessions for your onsite experience.
Launch the ASOA and T&N Schedule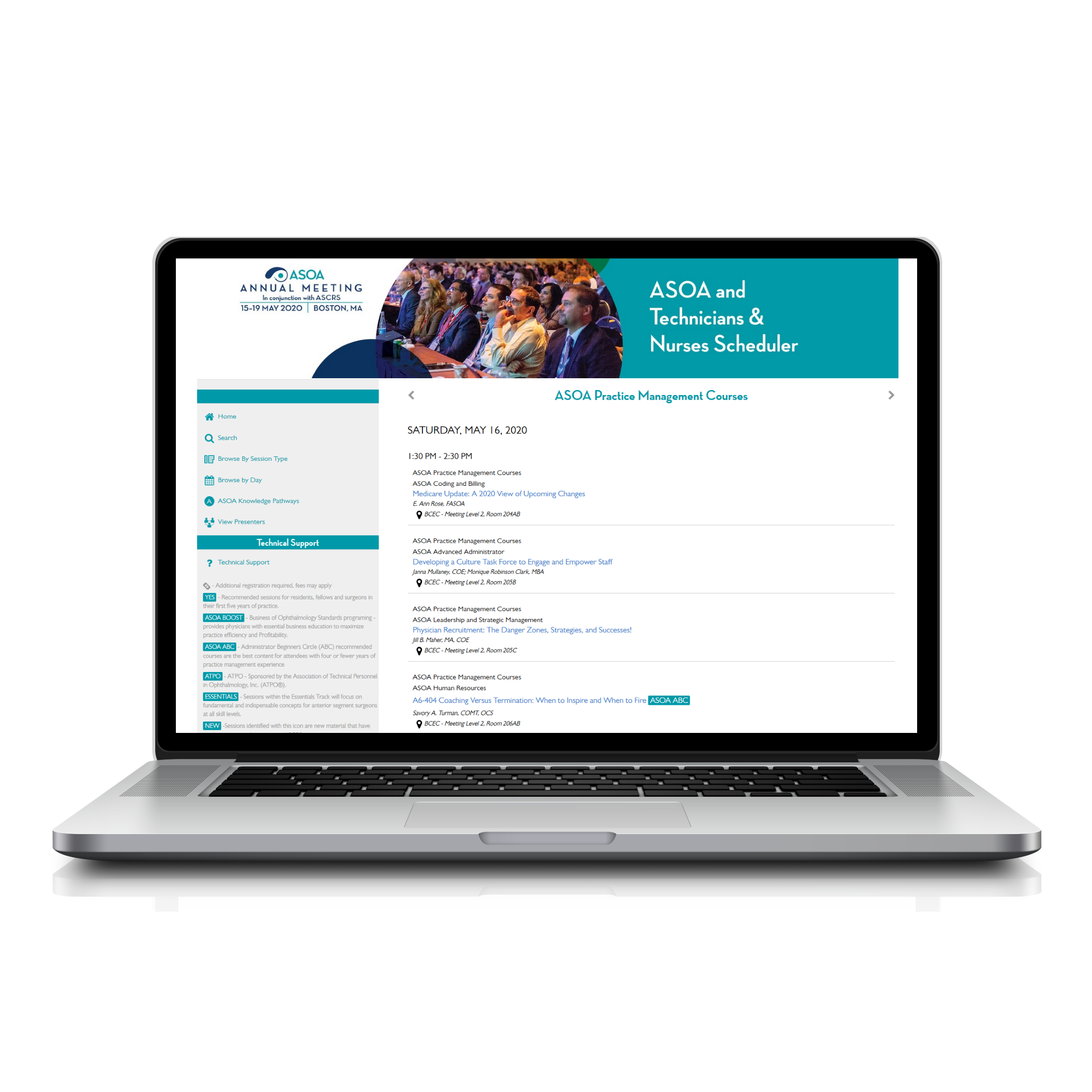 ASCRS ASOA Meetings App
Coming April 2020
The ASCRS ASOA Meetings App is your onsite guide to the ASOA Annual Meeting. Enhance your onsite meeting experience with up-to-the-minute program and event information:
Browse, filter, and search over sessions, speakers, and exhibitors
Build and sync your personalized meeting schedule between devices
View, download, and save course handouts
Map your route throughout the convention center
Receive daily alerts on key events and experiences