ASCRS Clinical Education
ASCRS Focus on Cataract Surgery
Light Adjustable Lens
October 2020
As technology continues to evolve, today's refractive cataract surgeon must stay up to date on new IOL technologies as they enter the market. One such advancement is the light adjustable lens, which began its commercial launch in the United States in September 2019. This lens can be adjusted postoperatively in order to optimize refractive outcomes for difficult cases.
In this month's ASCRS Focus on Cataract Surgery, explore a curated library of educational resources on the light adjustable IOL.
New Technology on the Horizon: Light Adjustable Lens
Presented by David F. Chang, MD
Learn about whether the light adjustable lens is the right option for your patients by considering the unique properties of this lens and the latest surgical outcomes.
EyeWorld Article
YES Connect: Insights on the Light Adjustable Lens
by Liz Hillman, Editorial Co-Director

September 2020
Today's world of increased patient demands for predictable and accurate postoperative outcomes as well as an expectation for spectacle independence has created much interest in learning more about technologies such as the Light Adjustable Lens (LAL), which is discussed in this month's YES Connect column....
Read more on EyeWorld.org >>
EyeWorld Article
Examining presbyopia treatments: Leaning in with the Light Adjustable Lens
by Vanessa Caceres, EyeWorld Contributing Writer

December 2019
The Light Adjustable Lens (LAL, RxSight) has been long awaited among cataract surgeons in the U.S., who witnessed their global colleagues using it before it became available in the States...
Read more on EyeWorld.org >>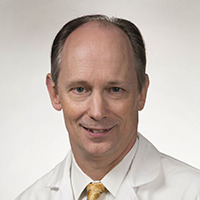 The future is here with the light adjustable lens, which
allows for postoperative power adjustments as much as +/- 2D sphere and +/- 2D
cylinder.
Kevin M. Miller, MD
JCRS Article
Long-term follow-up and clinical evaluation of the light-adjustable intraocular lens implanted after cataract removal: 7-year results
Journal of Cataract & Refractive Surgery: January 2020 - Volume 46 - Issue 1 - p 8-13
Authors: Schojai, Merita MD; Schultz, Tim MD; Schulze, Katrin MD; Hengerer, Fritz H. MD, PhD; Dick, H. Burkhard MD, PhD

The purpose of this study is to determine the long-term safety and effectiveness of a light-adjustable intraocular lens (LAL) over a period that is longer than reported in the literature at the time of the study.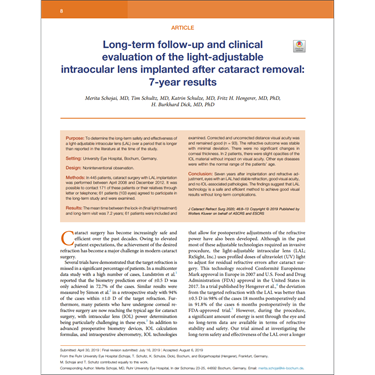 IOL Advancements: The Next Generation of IOLs
Presented by Gary N. Wortz, MD, ABO
This presentation from the 2019 ASCRS Annual Meeting describes the current and future IOL technology within the categories of adjustable and exchangeable lenses. Altering the power of sphere, cylinder, and multifocality are described using both minimally invasive and non-invasive techniques. Additionally, the option of using the capsular bag to house future technology in addition to lenses is discussed.
Additional Articles
Explore these additional EyeWorld articles on the light adjustable lens.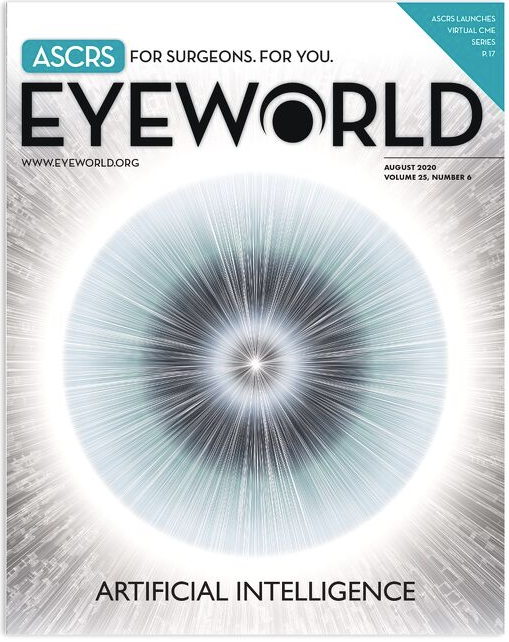 Products that could change how you practice: What to know about the Light Adjustable Lens (September 2018)
by Ellen Stodola, EyeWorld Senior Staff Writer/Digital Editor
Though FDA approved, the Light Adjustable Lens (LAL, RxSight, Aliso Viejo, California) is not yet currently available in the U.S. Robert Maloney, MD, Los Angeles, John Doane, MD, Leawood, Kansas, David F. Chang, MD, Los Altos, California, and Kevin Waltz, MD, Indianapolis, discussed their experience with the lens in clinical trial, how it works, and for what corrections it has approval...
Read more on EyeWorld.org