CME Activity Details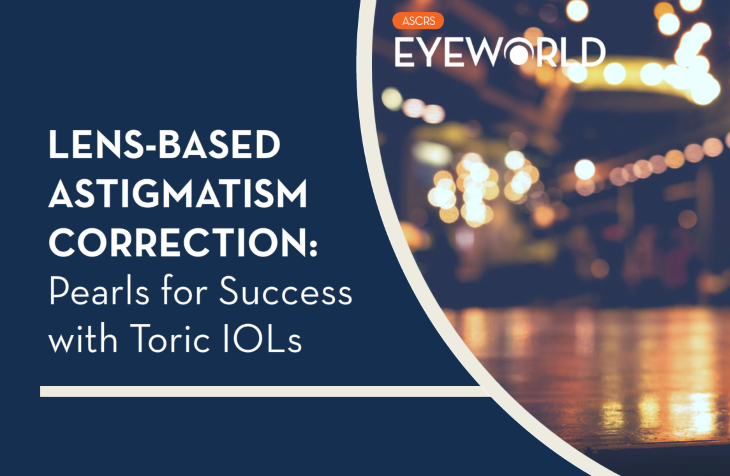 Activity Availability
This CME activity is available to all ophthalmologists.
Click the button below to access this activity in the CME 24/7 portal.
Begin Activity Now
Description
Enjoy this 60-minute CME activity in which a panel of experts share take-home pearls regarding the correction of astigmatism. Topics include astigmatism fundamentals, preoperative pearls, tips for selecting the right toric IOL power, and the management of postoperative residual refractive error.
CME Information
This activity is supported by educational grants from Johnson & Johnson Vision and Carl Zeiss Meditec.
Credits: By completing this activity you will earn 1.0 AMA PRA Category 1 Credits™.
Activity Expiration Date: January 31, 2021
Learning Objectives
Upon successful completion of this activity, participants should be able to:
Outline the importance of and best practices for pre- intra-, and postoperative planning and execution to improve outcomes in the surgical management of astigmatism
Integrate axial marking instruments and/or more advanced registration tools to mark and identify the axis intraoperatively
Factor in the latest findings on targeting astigmatic corrections for WTR vs. ATR astigmatism