Awards and Grants
Chang Humanitarian Award
Lowell A. Gess, MD: 2020 Award Honoree
The ASCRS Foundation is proud to announce Lowell A. Gess, MD, as the 2020 Chang Humanitarian Award Winner. Dr Gess' lifelong work is truly inspirational. His career spans so many years and covers such a wide breadth of the world it can feel less like the story of one man's life and more like the story of modern ophthalmology itself. Dr. Gess has earmarked the $50,000 grant to the Lowell and Ruth Gess Eye Hospital to help expand facilities and provide a more complete eyecare program in Sierra Leone.
About the Award
Endowed by a generous gift from David & Victoria Chang, the ASCRS Foundation's Chang Humanitarian Award was established to honor and recognize outstanding humanitarian work in the area of cataract blindness. The award is given annually to an individual for their inspirational accomplishments in the U.S. or international charitable eye care, with a focus on cataract blindness. The recipient is recognized each year at the ASCRS Annual Meeting, and a $50,000 prize is awarded in their honor to a charitable ophthalmology organization of their choice.
Learn More About the Award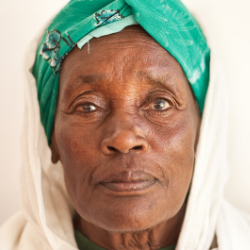 2019 Award Honoree: Richard Litwin, MD
Like many doctors providing humanitarian care, Dr. Litwin's work followed a familiar arc, beginning with hands-on work, followed by a shift toward educating others and advocacy. He began with a high-volume cataract surgery mission trip in 1982. The trip would be the beginning of a four-decade long period of service. Dr. Litwin earmarked the grant to support The Seva Foundation, which works with local communities around the world to develop self-sustaining programs that preserve and restore sight.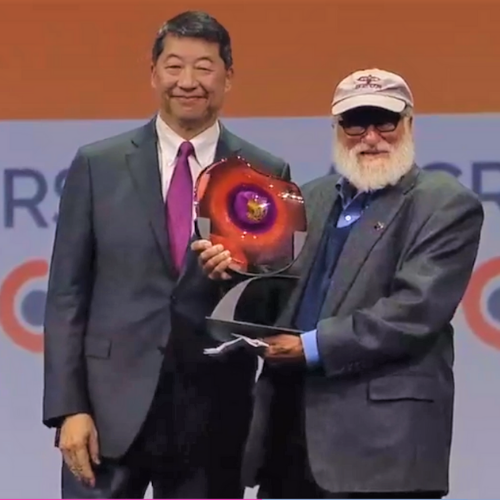 2018 Award Honoree: Alan Crandall, MD
Dr. Crandall started his outreach work in Ghana following a request for help from a patient. Overtime, Dr. Crandall launched the John A. Moran Eye Center's Global Outreach Program and helped arrange funding for the construction of the Eye Center at Konfo Anokye Teaching Hospital. Staffed with experienced surgeons, it is the only dedicated eye hospital in the region and influences eyecare in all of West Africa. The list of places where Dr. Crandall has donated his time and skills is vast, as is the number of lives he has changed for the better.
Learn more about Dr. Crandall's story in EyeWorld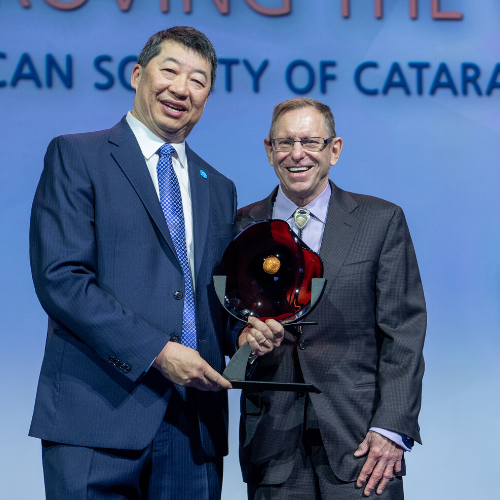 David F. Chang, MD
Dr. Chang embodies the characteristics of the winners of his namesake award—both incredibility generous and humbly dedicated to his work. A practicing ophthalmologist in California, Dr. Chang still finds considerable time to dedicate to the ASCRS Foundation where he serves as Chair of the International Division. He founded the Chang Humanitarian Award with his wife Victoria in hopes that highlighting the incredible work being done in cataract humanitarian work would further encourage doctors and foundations to dedicate themselves to the cause.
Read more about Dr. Chang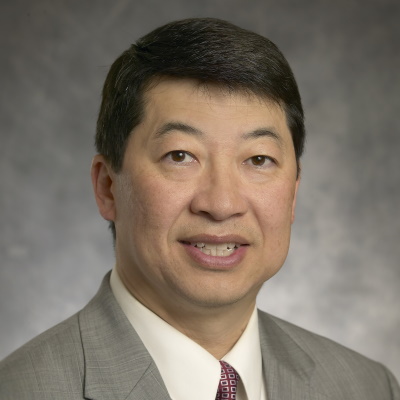 Chang Humanitarian Award Nominating Committee
David F. Chang, MD
Alan Crandall, MD
Suzanne Gilbert, PhD
Adrienne Graves, PhD
Ann Kelman
Richard Litwin, MD
Susan MacDonald, MD
James A. Mazzo
Kerry D. Solomon, MD
About the Foundation
The ASCRS Foundation supports physician education and provides humanitarian cataract surgery in the United States and developing countries. Through its programs and partnerships, the Foundation works to maximize the benefits of modern ophthalmology and to treat thousands of patients in need each year. The ASCRS Foundation is a 501(c)(3) organization. EIN: 23-7388748.