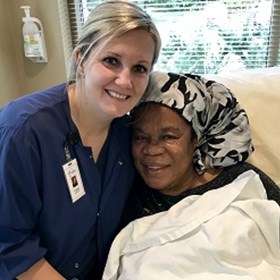 Foundation
Ways to Give
Give the Gift of Sight
Your help is crucial to ending preventable blindness. Your support helps us fund humanitarian eyecare and physician education around the world.
Email info@ascrsfoundation.org or call (703) 788-5781 with questions about any of these giving options. The ASCRS Foundation Tax ID number is 23-7388748.
A donor portal for all donors who have made an online contribution is available. This portal allows donors to view donation history, download receipts, manage recurring gifts and fundraisers. Click here to get started!
About the FoundationFinancials & Disclosures
The ASCRS Foundation supports physician education and provides humanitarian cataract surgery in the United States and developing countries. Through its programs and partnerships, the Foundation works to maximize the benefits of modern ophthalmology and to treat thousands of patients in need each year. The ASCRS Foundation is a 501(c)(3) organization. EIN: 23-7388748.