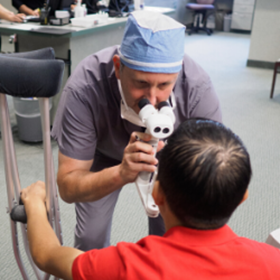 Membership
Member Benefits
Clinical Excellence
ASCRS is the largest U.S. society dedicated to meeting the needs of anterior segment surgeons at every career stage. The education is developed and curated exclusively by anterior segment surgeons. From the most current clinical thinking to new and innovative surgical techniques, ASCRS members learn and share through live meetings and on-demand programming , monthly publications, webinars, advocacy, and more.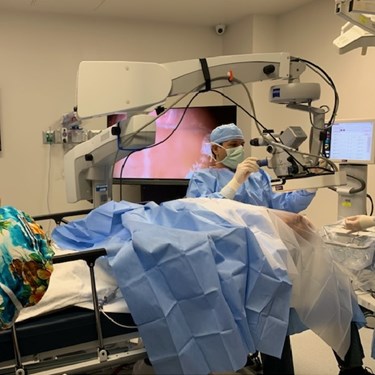 Year Long Education
ASCRS provides members access to exceptional educational opportunities on a year-long basis. The programming offers learning opportunities for surgeons at all experience levels.
Educational Opportunities
Get Involved
ASCRS Membership provides an array of opportunities for surgeons of all experience levels to get involved.
Volunteer Opportunities and Research Grants
Volunteer opportunities and research grants are provided by the ASCRS Foundation, which supports physician education and provides humanitarian cataract surgery in the United States and the developing world.
Learn More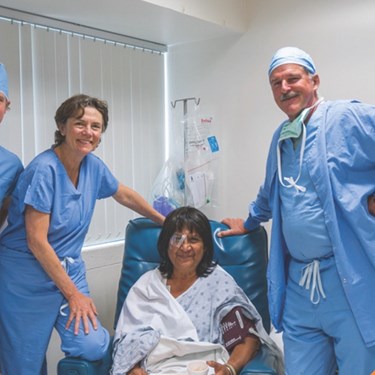 Journal of Cataract & Refractive Surgery
The Journal of Cataract & Refractive Surgery (JCRS), a preeminent peer-reviewed monthly ophthalmology publication, is the official journal of the American Society of Cataract and Refractive Surgery (ASCRS) and the European Society of Cataract and Refractive Surgeons (ESCRS). JCRS publishes high quality articles on all aspects of anterior segment surgery. In addition to original clinical studies, the journal features a consultation section, practical techniques, important cases, and reviews as well as basic science articles. ASCRS Members receive the monthly publication in the mail, and access to the online version and the JCRS app.
Journal of Cataract & Refractive Surgery
EyeWorld Publication
EyeWorld is the award-winning publication of ASCRS. The magazine provides news and updates from the Society as well as clinical features in the areas of cataract, refractive, cornea, glaucoma, and practice management. It publishes quarterly with editorial direction from its medical editorial board and staff.
EyeWorld