The ASCRS Foundation is committed to its domestic and international philanthropic mission, and through the ophthalmic community's continued support has made significant progress in our physician education and charitable cataract surgery programs. We remain hopeful and dedicated alongside the ever-growing group of individuals, companies and volunteers who join us. We hope this newsletter re-inspires your commitment to philanthropy, and we thank you for all that you do to help change lives.
OUR VOLUNTEERS ARE LIGHTHOUSES: SPOTLIGHT ON HARRY PAPPAS, MD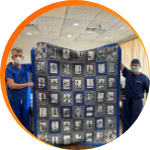 We were moved by this inspiring message from Dawn, a recent Operation Sight patient. She perfectly shared the incredible impact our volunteers make possible!
Dawn had trouble seeing clearly, which affected her driving even during the daytime. Her cataracts also affected Dawn's ability to sew, a favorite pastime. She shared, "I'm a sewer and the detail work has become much harder. This [procedure] would bring my joy of sewing back." Harry Pappas, MD and his incredible staff at the Florida Eye Clinic provided Dawn with charitable cataract surgery through Operation Sight, restored her sight and her ability to sew again! In appreciation, Dawn sewed a quilt full of images of lighthouses as a thank you gift pictured here. The quilt reads "Lighthouses help others see, you helped me."
A lighthouse serves as a navigational aid, and. Operation Sight volunteers like Dr. Pappas, are lighthouses for patients, providing charitable cataract surgery which helps them navigate the world with renewed hope.
Operation Sight has proudly provided almost 6,000 charitable cataract surgeries through a nationwide network of dedicated volunteers! If you are interested in volunteering with Operation Sight to change lives, please register today or reach out to our Program Manager, Jaya Minhas to learn more at jminhas@ascrs.org.
RESIDENT EXCELLENCE AWARD NOMINATION DEADLINE MARCH 1
ASCRS was founded by young, enterprising ophthalmologists and the ASCRS Foundation's Resident Excellence Awards carry on and honor that tradition. The ASCRS Foundation makes 10 annual awards to enable ophthalmology residents exhibiting exemplary performance to attend the ASCRS Annual Meeting. Grantees exhibit exemplary performance in research, patient care, leadership and education. Recipients receive a $1,000 travel grant, four nights accommodation, complimentary meeting registration and invitations to select leadership and social events. The nomination period ends March 1 at 5pm ET. Don't miss your chance to nominate a resident today!
ASCRS FOUNDATION WELCOMES NEW BOARD MEMBERS
The ASCRS Foundation is led by a passionate group of individuals dedicated to bringing our mission to life. We proudly welcome Bonnie An Henderson, MD and Susan MacDonald, MD to the Board of Directors.
"The ASCRS Foundation embodies all that is good in our field. From the domestic initiatives such as Operation Sight to the international partnerships in Ethiopia, the Foundation is an avenue for ophthalmologists and industry partners to give back to our patients. It is an honor to serve on the Board." Bonnie An Henderson, MD
"I am honored to join the ASCRS Foundation Board of Directors. This foundation supports two very noble causes of our profession; lifelong learning and restoring sight. I look forward to working with this brilliant team of Directors." - Susan MacDonald, MD
YOUR COMPANY CAN CHANGE LIVES.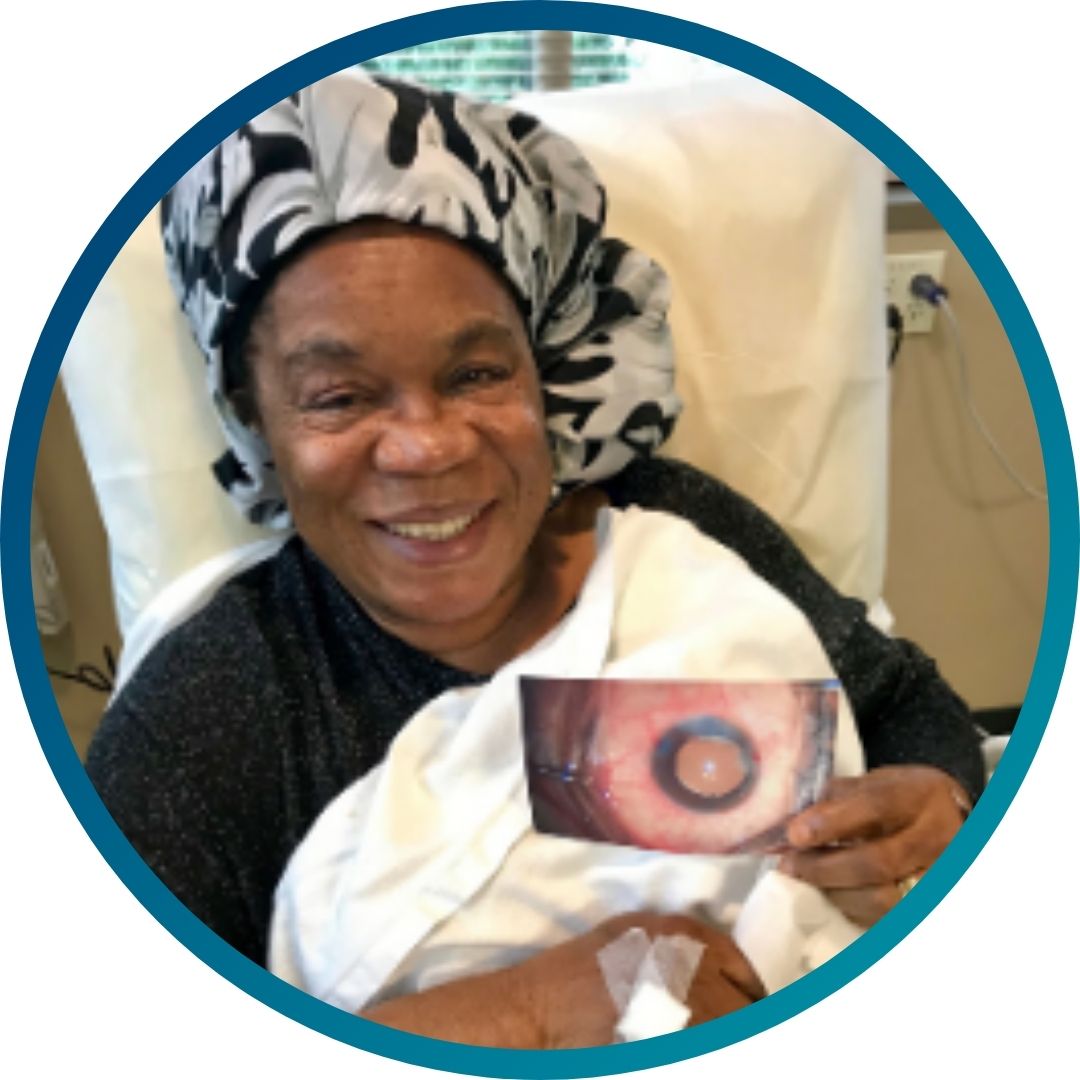 The Foundation needs both the support of industry and individuals to ensure the success of its programs. Opportunities for your company to support the ASCRS Foundation are now available. We are grateful to the growing number of industry leaders who, through their actions, have demonstrated their commitment to ongoing humanitarian eye care.
The Foundation is devoted to building meaningful partnerships that bring your commitment to improving the world's vision to life. When you company becomes a Foundation partner, you join a group of influential supporters, gain access to unique opportunities, earn additional ASCRS Priority Points used to improve future booth location, and help restore sight to thousands of patients. For more information and a full list of recognition opportunities contact Molly Gascoigne at mgascoigne@ascrs.org.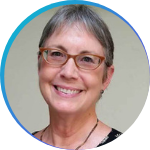 The ASCRS Foundation congratulates Suzanne Gilbert, PhD, MPH, Co-Founder of the Seva Foundation, for her recognition as a Vision Excellence Award Winner. The International Agency for the Prevention of Blindness (IAPB) created the award to commemorate the end of its global initiative, VISION 2020: A Right to Sight. Dr. Gilbert was recognized alongside nine Seva Foundation team members and partners. With over 44 years of contribution and dedication across the spectrum of eye care health and ophthalmology, Dr. Gilbert has influenced community-based eye care around the world. Dr. Gilbert is a member of the ASCRS Foundation International Division, ASCRS Foundation Chang-Crandall Humanitarian Award Committee and ASCRS Foundation Young Eye Surgeon International Service Grant Committee.
Thank you for your continued support of the ASCRS Foundation. We are looking forward to a busy month ahead including the announcement of the 2021 Chang-Crandall Humanitarian Award Recipient. Keep an eye on your inbox for this exciting update and more information on the impact your support makes possible!
Sincerely,
The ASCRS Foundation