ASCRS Clinical Education
ASCRS Focus on Cataract Surgery
Phacoemulsification: Tips & Techniques
June 2022 Update
As as essential part of modern cataract surgery, nothing is more important in the day-to-day success of the cataract surgeon than mastering the technique of phacoemulsification (phaco). In addition, it is important to plan for the management of surgical complications that can occur during this routine procedure.
Whether you are learning the basics or refreshing your knowledge, explore the variety of phaco resources below to learn about new surgical techniques, fluidics, machine settings and more.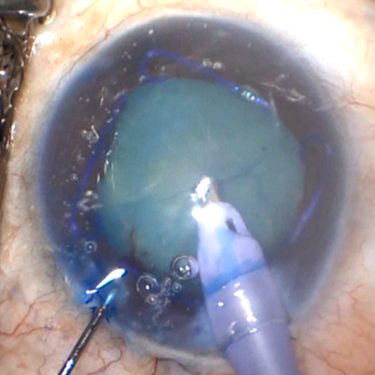 Earn CME Credit
Phaco Fundamentals: Optimizing Phacodynamics for Brunescent and Challenging Cataracts
Participate and Claim CME at Your Convenience
Program will discuss principles for adjusting and optimizing phaco machine settings for both routine and complex cases. Special attention will be given to surgical strategies for rock hard cataracts and complicated cases.
The American Society of Cataract and Refractive Surgery designates this educational activity for a maximum of 2.0 AMA PRA Category 1 Credits™.
Learn More and Begin CME Activity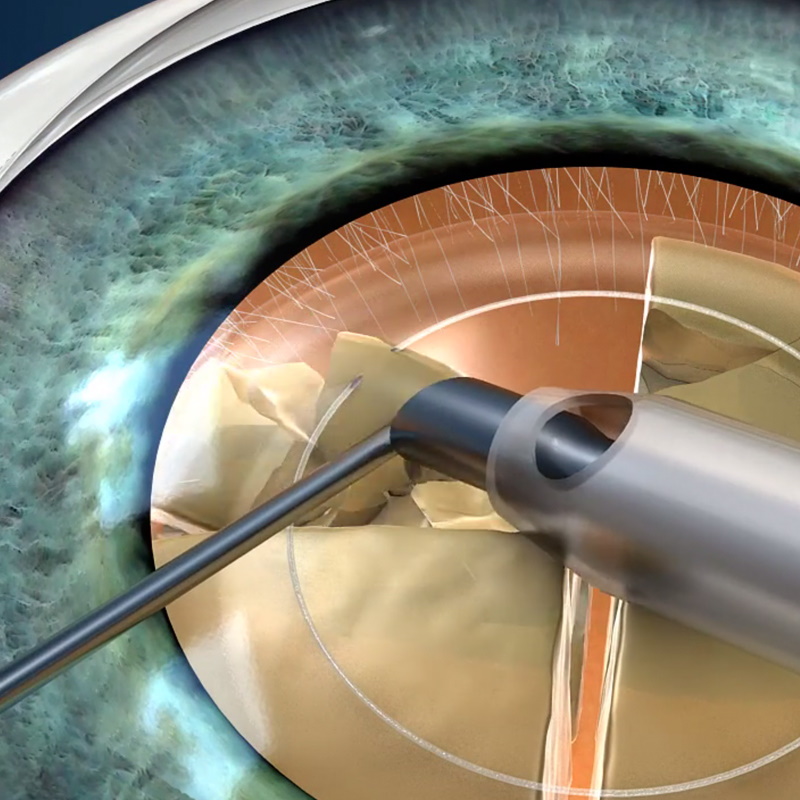 Clinical Committee Article
Phacoemulsification of the rock-hard dense nuclear cataract: Options and recommendations
By the ASCRS Cataract Clinical Committee and the Challenging and Complex Cataract Surgery Subcommittee

We describe the essential steps in the successful phacoemulsification of the rock-hard, dense cataract. Appropriate and directed preoperative history, physical examination, and diagnostics allow the surgeon to select the best incision, anesthesia, and intended surgical technique for a given dense nuclear challenge.....
View More and Download Report >>
Clinical Committee Article
Phacoemulsification of posterior polar cataracts
By the ASCRS Cataract Clinical Committee

Posterior polar cataracts present a unique challenge for the cataract surgeon. This review describes the steps a surgeon can take to overcome these challenges for the successful phacoemulsification of the posterior polar cataract. Proper preoperative examination and diagnostics will allow appropriate preoperative counseling and surgical planning to increase the likelihood of success...
View More and Download Report >>
IC-108 Mastering the Details of Active Fluidics: Video-Based Course
Course Instructor: Kevin M. Miller, MD
The comprehensive, 1.5 hour video-based course captured at the 2021 ASCRS Annual Meeting will describe how active infusion fluids works during phacoemulsification, how it differs from passive or gravity feed fluidics, and the benefits active fluidics provides in improving chamber stability and patient comfort during cataract surgery..
View this instructional course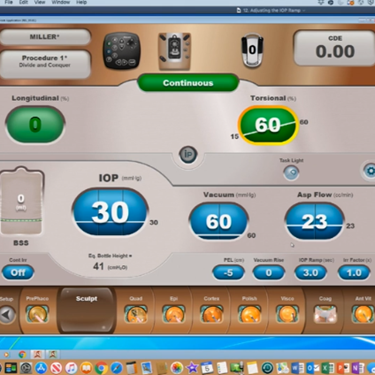 EyeWorld Article
Reviewing phaco fundamentals: How to optimize settings for routine and complex cases
By David F. Chang, MD

Optimizing machine settings is an important factor in successful cataract surgery, but it is often overlooked or underemphasized in phaco education. The 2013 ASCRS Clinical Survey confirmed strong educational interest in this topic for a majority of cataract surgeons, regardless of their experience....
Read more on EyeWorld.org >>
EyeWorld Article
Phaco fundamentals: How and when to adjust your settings
By Liz Hillman

Those unfamiliar with fluidics in the eye might not risk changing settings on their phacoemulsification machine and could thus be missing out on significant safety and efficiency opportunities, said Berdine Burger, MD, Carolina Eyecare Physicians, Charleston, South Carolina.
Read more on EyeWorld.org >>