ASCRS Foundation Young Eye Surgeon International Service Grant
2021 Grantee Cohort
Young Eye Surgeon International Service Grant
2021 Cohort
Ashlie Bernhisel, MD, MSc
Dr. Ashlie Bernhisel is the current global ophthalmology fellow at the Moran Eye Center in Salt Lake City, Utah. She received both her B.A. in Political Science and her M.D. at the University of Utah. During medical school she also spent a year in Accra, Ghana studying HIV in the pediatric population as part of her Doris Duke International Research Fellowship. She completed her ophthalmology residency at the Moran Eye Center and continued her training in cornea and refractive surgery at Shiley Eye Center at the University of California, San Diego. In order to better understand the burden of global blindness, she went on to spend a year at the London School of Hygiene and Tropical Medicine where she completed a Master's of Science in Public Health in Eye Care. During this time, she submitted her thesis work on eye banking and corneal transplantation in sub-Saharan Africa. Dr. Bernhisel has been published in several peer reviewed journals and plans to continue her work in public health and global ophthalmology with a focus on corneal blindness in Africa and low-income countries. When she's not in the clinic, the OR, or working on a global ophthalmology project, you will find her hiking with her friends and family.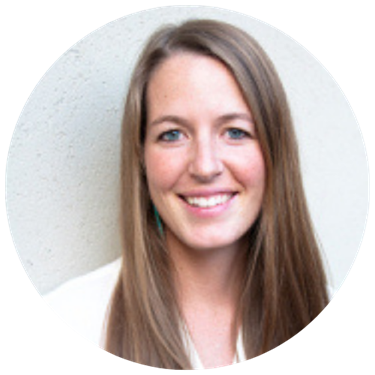 Ana Vega Carreiro de Freitas, MD
Dr. Ana Freitas is currently a cataract surgery fellow at the University of São Paulo, a fellow of refractive surgery at Faculty of Medicine of ABC, and is enrolled in the doctorate program of medical education at the University's Center of Development of Medical Education (CEDEM)- USP in Brazil. She is also an ad hoc reviewer for the scientific journal Revista Brasileira de Pesquisa em Saúde. Dr. Freitas earned her medical degree at the Federal University of Espirito Santo, where she participated in an exchange in visual sciences at Glasgow Caledonian University in the United Kingdom. She completed her residency in ophthalmology at Diadema, São Paulo (MEC/CBO). Subsequently, she completed a fellowship in Science Communication at the Association for Research in Vision and Ophthalmology (ARVO). Dr. Freitas has a passion for sharing medical knowledge with her peers and was recognized with an award from the American Academy of Ophthalmology for her contribution to the Eyewiki platform in her first year of residency. In her second year of residency, she developed and implemented the "How to Train Cataract Surgeries at Home" wet lab course utilized in several main conferences in Latin America. In this method, surgeons in training can practice cataract surgery steps with low-cost materials in any location. She is now proposing a worldwide version of the course. Dr. Freitas is a true advocate for the democratization of access to quality cataract education, especially through surgical simulation.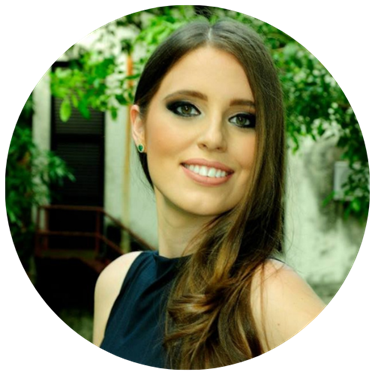 Simon Fung, MD, MA, FRCOphth
Dr. Simon Fung is an Assistant Professor of Ophthalmology at the University of California, Los Angeles Stein Eye Institute. He completed his medical training at the University of Oxford, followed by ophthalmology residency at the Moorfields Eye Hospital in London, England, where he was appointed Chief Resident. After a fellowship in adult cornea and external disease at Moorfields, Dr. Fung undertook an additional fellowship in pediatric cornea and external diseases at The Hospital for Sick Children in Toronto, Canada. Dr. Fung's international journey led to his interests in Global Ophthalmology. He is a volunteer faculty of Visionaries International, providing skills training to corneal surgeons in the developing world. Dr. Fung is also on the Young Ophthalmologists committee of both the American Academy of Ophthalmology and the European Society of Ophthalmology, working to further the interests of young ophthalmologists and enhancing the provision of eye care worldwide.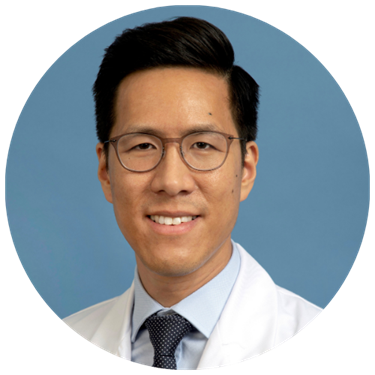 Karen Hong, MD, MPhil
Dr. Karen Hong's interest in global health started at Johns Hopkins University where she obtained her Bachelor's Degree in Public Health Studies. She was involved in various health education campaigns in rural China during her summers. While at Stanford University for medical school, she developed an interest in exploring ophthalmic technologies and their application in developing countries. She explored novel corneal biomechanical parameters in normal tension glaucoma patients with a Scheimpflug camera. She also conducted teleophthalmology research using a novel smartphone-based device that helped triage ophthalmology referrals from rural areas in Nepal. She is dedicated to integrating telemedicine into local communities to optimize access to eye care in low-and middle-income countries. Dr. Hong is a Gates Cambridge Scholar who obtained her MPhil in Epidemiology from the University of Cambridge. She is currently a resident at Washington University in St. Louis. Next year, she will be a glaucoma fellow at Massachusetts Eye and Ear in Boston, Massachusetts. Dr. Hong is passionate about working in East Asia and Southeast Asia to develop innovative solutions to universal eye care.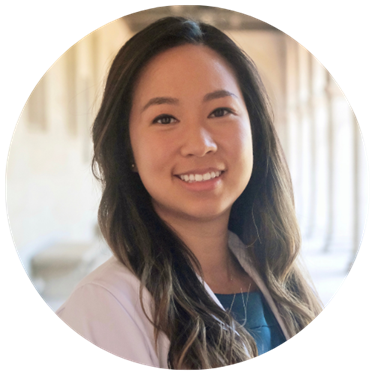 Ashiyana Nariani, MD, MPH
Dr. Ashiyana Nariani is a cornea & refractive surgeon and an ocular oncologist. She is an Assistant Professor in the Department Of Ophthalmology at King Edward Memorial (KEM) Hospital and Seth G.S. Medical College in Mumbai, India. She is certified by the American Board Of Ophthalmology and did her Cornea, External Disease & Refractive Surgery at the Duke University Eye Center in Durham, North Carolina. In 2018, Dr. Nariani decided to move full time to India to serve the underserved, where she performs the complex limbal stem cell transplants, corneal transplants & refractive surgical procedures and manages the ocular surface tumors. She spoke at the American Academy Of Ophthalmology (AAO) Cornea Subspecialty Day in 2020 on the Future Of Limbal Stem Cell Transplantation. She is the recipient of numerous honors including the Albert M. Potts Research Award, the World Health Organization Internship in Geneva on Blindness and Visual Impairment, the Albert Schweitzer Fellowship for service, the Presidential J. William Fulbright Scholarship on blindness to India and the 2021 Power List of Top 100 Women in Ophthalmology. Dr. Nariani serves on the American Academy Of Ophthalmology ONE Cornea Network Committee and is the founder of the "2020!" Ophthalmology Educational Series.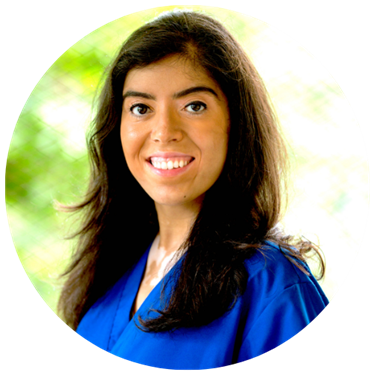 Alexander Young, MD
Dr. Alexander Young received his B.A. in Psychology from Rice University, and his M.D. from Baylor College of Medicine. He would continue on at Baylor for his internship in internal medicine and subsequent residency at the Cullen Eye Institute - Baylor College of Medicine. He then spent time abroad post-residency at Tenwek Mission Hospital in Bomet, Kenya. He is currently a glaucoma fellow at Boston University/Boston Medical Center, and will be doing additional fellowship in pediatric ophthalmology at Harvard/Boston Children's Hospital. He has a passion for developing medical devices, with attention to innovations that can be implemented in a global health setting. In his spare time, he enjoys any and all outdoor activities with his wife, performing magic tricks, and playing jazz saxophone.