Awards & Grants
Young Eye Surgeons International Service Grant
About the Grant
The Young Eye Surgeons International Service Grant was created to inspire young eye surgeons to become involved with global eye care on a long-term basis. The grant affords the opportunity to participate in health care systems, including teaching institutions and community programs, in developing countries. Working with ASCRS Foundation and its international partners, recipients get to develop a customized international volunteer plan that provides the opportunity for a young eye surgeon to learn first-hand the intricacies behind global eyecare efforts.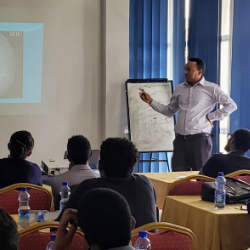 2020 Young Eye Surgeons International Service Grantees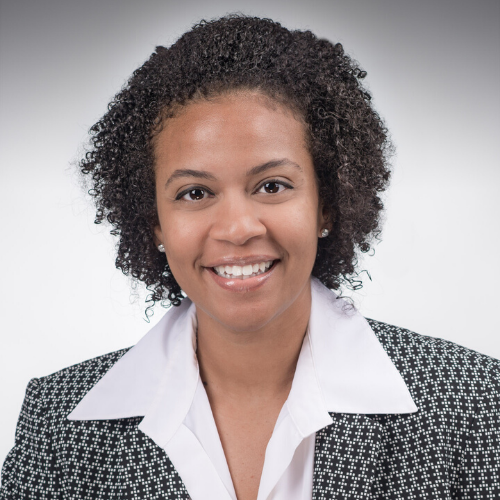 Keri F. Allen, MD
Dr. Keri F Allen received her B.S. in Neuroscience and Behavioral Biology from Emory University and her M.D. from University of Rochester School of Medicine and Dentistry. She completed her internship in internal medicine at Bassett Medical Center in Cooperstown, NY prior to matriculating to Mass Eye and Ear for a research fellowship in glaucoma genetics. She completed her Ophthalmology residency training at the University of South Carolina in 2018. She went on to do a combined NIH Fogarty Global Health and Emory Global Ophthalmology Fellowship where she spent a year in Ethiopia learning small incision cataract surgery, working on cataract outcomes research, and contributing to residency curriculum development. Her career aspirations include practicing comprehensive ophthalmology internationally in underserved areas and continuing efforts towards blindness prevention in low-and middle-income countries.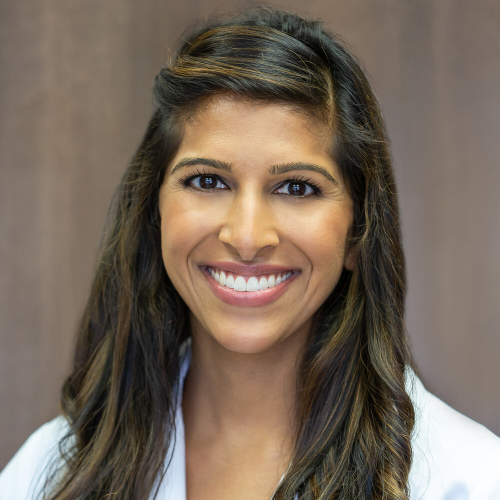 Priya Mathews, MD, MPH
Dr. Mathews obtained dual degrees at the University of Maryland, with a Bachelor in Science in Biological Sciences and Bachelor of Arts in Psychology while graduating valedictorian of her class. She earned her medical degree at Johns Hopkins University School of Medicine where she also completed a Master's in Public Health with a concentration in Epidemiology and Biostatistics. Her post-graduate training consisted of ophthalmology residency at Columbia University Medical Center in New York City, and an additional year of fellowship training in Cornea, Refractive Surgery, and External Diseases at Wilmer Eye Institute at Johns Hopkins Hospital in Baltimore. Dr. Mathews has made significant contributions to the scientific literature and presented at many major national and international ophthalmic conferences throughout her career. She has been granted multiple academic accolades and has published over 20 peer-reviewed publications in top medical journals in topics ranging from infectious and autoimmune corneal disease, novel corneal transplantation techniques, Dry Eye Disease, and Global Health. Dr. Mathews has volunteered for numerous medical and surgical mission trips to places around the world, including Haiti, Guatemala, India, Philippines, and Bolivia. She is passionate about continuing to expand the reach of Ophthalmic care, particularly in the field of corneal transplantation, throughout the world.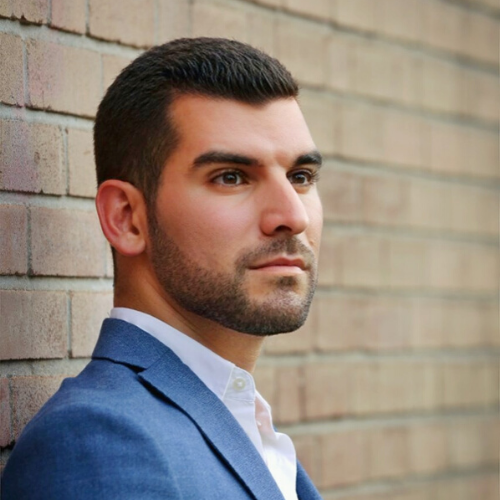 Milad Modabber, MD, M.Sc., FRCSC
Milad Modabber is currently the cornea & external disease fellow at the University of California, Davis. He completed his Bachelor's in health sciences and then a Masters with a focus on neuroscience at York University. Subsequently, he completed his medical studies at McMaster University, followed by completion of his residency in ophthalmology at McGill University. During residency, he served as his program's co-chief resident and sat on the executive council of the Association of Residents of McGill (ARM). Moreover, as the immediate-past President of the Canadian Council of Ophthalmology Residents (CCOR), he sought to provide a strong voice for his colleagues from across the country.

Milad's passion for global health has been the common weave in his pursuit of ophthalmology. He has worked with several organizations such as ORBIS, the Canadian National Institute for the Blind (CNIB), and United Medical Relief to help provide care in more than 5 countries worldwide. He hopes to devote a significant part of his career to the provision of eye care to underserviced communities both locally and abroad.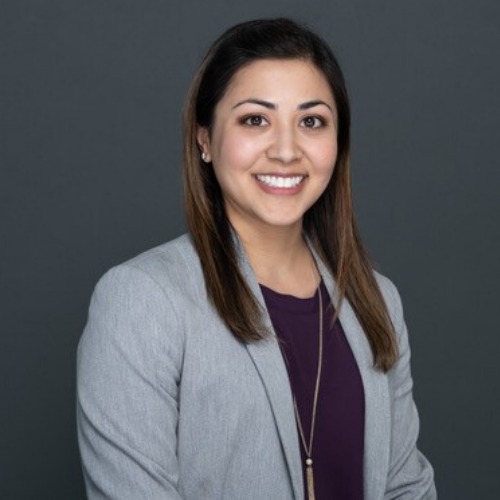 Yusra Siddiqui, MD
Yusra Siddiqui MD is an Assistant Professor of Ophthalmology at the University of Texas Medial Branch, Galveston, TX. She obtained her medical degree from the University of Texas Health Science Center in Houston, TX and completed her residency at the University of Texas Medical Branch in Galveston, TX where she was awarded the Silver Scalpel for excellence in surgical skills. Dr. Siddiqui then completed a fellowship in Cornea and Refractive Surgery from Massachusetts Eye and Ear in Boston, Massachusetts during which she cultivated her interest in Global Ophthalmology after performing corneal transplants in Mbarara, Uganda. She is involved in resident education and enjoys being involved in the surgical teaching curriculum and looks forward to incorporating international ophthalmology into the curriculum.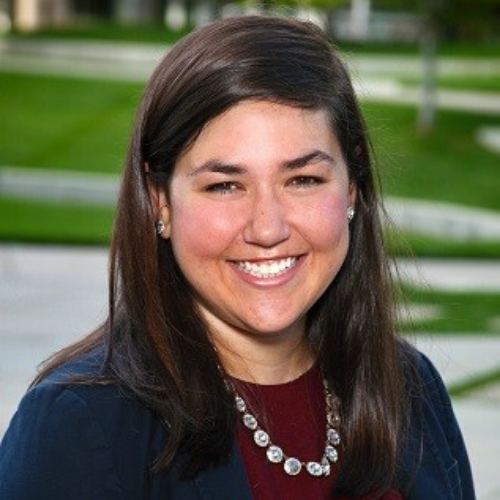 Erin Sieck, MD
Erin Sieck is a proud Midwesterner from Quincy, IL. She attended medical school at the University of Missouri – Kansas City and completed her Ophthalmology residency at the University of Colorado in Denver. She currently is a glaucoma fellow at Washington University in Saint Louis where she will be faculty next year. She has a special interest in international glaucoma training program development and uveitic glaucoma. If she isn't chasing down street food abroad with her husband, you can find her reading a good book.
Young Eye Surgeons International Service Grant Committee
Barbara C. Erny, MD
Medical Liaison for International Programs
Suzanne Gilbert, PhD, MPH
Cristos Ifantides, MD, MBA
Neda Nikpoor, MD
Jeff Pettey, MD
Grace Sun, MD
Russell Swan, MD
About the Foundation
The ASCRS Foundation supports physician education and provides humanitarian cataract surgery in the United States and developing countries. Through its programs and partnerships, the Foundation works to maximize the benefits of modern ophthalmology and to treat thousands of patients in need each year. The ASCRS Foundation is a 501(c)(3) organization. EIN: 23-7388748.