ASCRS Clinical Education
ASCRS Focus on Cataract Surgery
Phacoemulsification: Tips & Techniques
April 2020
As as essential part of modern cataract surgery, nothing is more important in the day-to-day success of the cataract surgeon than mastering the technique of phacoemulsification.
Whether you are learning the basics or refreshing your knowledge, explore the variety of phaco resources below to learn about new surgical techniques, fluidics, machine settings and more.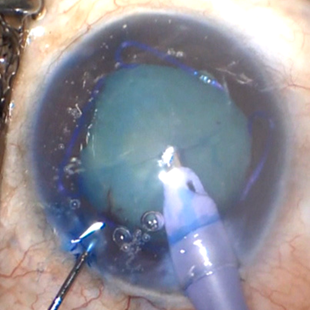 Complimentary Online CME Credit
Phaco Fundamentals: Principles and Pearls for Optimizing Phaco Machine Settings for Different Cataracts
EXPIRES AUGUST 31, 2020
APPROVED FOR 1.5 AMA PRA Category 1 Credits™.
During this 90 minute online CME activity, learn phaco fundamentals from the experts, organized into three primary topic areas: Phacodynamic Basics and Essential Principles, Dense Cataract Cases, and Complex Case Phacodynamics.
Access this CME 24/7 Activity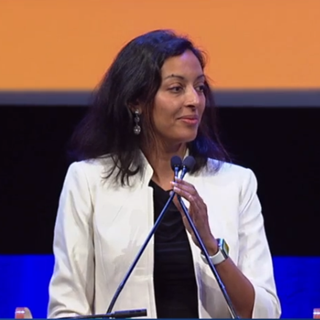 Compare Against Your Peers
2019 ASCRS Clinical Survey
Expand each question to the right to view results from the 2019 ASCRS Clinical Survey.

ASCRS Clinical Survey copyright 2019 American Society of Cataract and Refractive Surgery (ASCRS). All rights reserved. No part of this survey may be reproduced without written permission from ASCRS, 4000 Legato Road, Suite 700, Fairfax, VA 22033.
How confident are you in your understanding of phaco machine settings for performing an anterior vitrectomy?
| | |
| --- | --- |
| 49% of respondents were very confident in their understanding of phaco machine settings for anterior vitrectomy | Click to view image detail |
Clinical Committee Article
Phacoemulsification of the rock-hard dense nuclear cataract: Options and recommendations
By the ASCRS Cataract Clinical Committee and the Challenging and Complex Cataract Surgery Subcommittee

We describe the essential steps in the successful phacoemulsification of the rock-hard, dense cataract. Appropriate and directed preoperative history, physical examination, and diagnostics allow the surgeon to select the best incision, anesthesia, and intended surgical technique for a given dense nuclear challenge.....
View More and Download Report >>
Clinical Committee Article
Phacoemulsification of posterior polar cataracts
By the ASCRS Cataract Clinical Committee

Posterior polar cataracts present a unique challenge for the cataract surgeon. This review describes the steps a surgeon can take to overcome these challenges for the successful phacoemulsification of the posterior polar cataract. Proper preoperative examination and diagnostics will allow appropriate preoperative counseling and surgical planning to increase the likelihood of success...
View More and Download Report >>
Mastering the Details of Phacoemulsification with Active Fluidics: Video-Based Course
Course Instructors: Kevin M. Miller, MD; David M. Lubeck, MD, ABO; Barry S. Seibel, MD
The comprehensive, 1.5 hour video-based course will cover how to adjust ultrasound and fluidics settings on the Alcon Centurion phacoemulsification system to optimize surgical outcomes in normal and high-risk eyes. Attendees will learn about many of the unique features of this device and find out how to navigate the graphical user interface and "get under the hood" to optimize machine performance.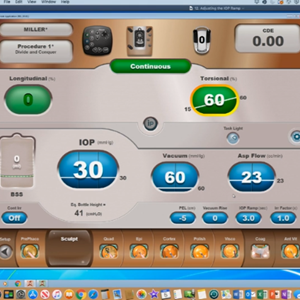 EyeWorld Article
Reviewing phaco fundamentals: How to optimize settings for routine and complex cases
By David F. Chang, MD

Optimizing machine settings is an important factor in successful cataract surgery, but it is often overlooked or underemphasized in phaco education. The 2013 ASCRS Clinical Survey confirmed strong educational interest in this topic for a majority of cataract surgeons, regardless of their experience....
Read more on EyeWorld.org >>
EyeWorld Article
Phaco fundamentals: How and when to adjust your settings
By Liz Hillman

Those unfamiliar with fluidics in the eye might not risk changing settings on their phacoemulsification machine and could thus be missing out on significant safety and efficiency opportunities, said Berdine Burger, MD, Carolina Eyecare Physicians, Charleston, South Carolina.
Read more on EyeWorld.org >>