The past year has been a time of unprecedented challenge for the ASCRS Foundation and the thousands of patients it serves. We've struggled, adapted and found new ways to move forward. We are proud of our resilient team and the hundreds of volunteers who continue to deliver on our mission.
Patients need us now more than ever. Our programs are crucial for those effected by the COVID-19 crisis. We seen a dramatic uptick in the number of applicants for charitable surgery resulting from the economic, employment and insurance impact of the pandemic.
It is through your support that we've been able to change the lives of so many. Your commitment in a time of great uncertainty illustrates ophthalmology's willingness to share its incredible benefits with those less fortunate. You've enabled our many patients experience joy, independence and stability at a time when these things are in short supply. Thank you for your belief in the ASCRS Foundation and for standing with us as we look with optimism to better days ahead.
FOUNDATION RENAMES HIGHEST HONOR IN RECOGNITION OF ALAN CRANDALL, MD
The ASCRS Foundation joins the entire ophthalmic community in mourning the passing of Alan Crandall, MD. A past-president of ASCRS, Dr. Crandall dedicated his career to humanitarian service and his loving, generous spirit permeated all he did, whether with patients, colleagues, students, friends, or family. In recognition of Dr. Crandall's exemplary life and commitment to charitable service, The ASCRS Foundation will rename its highest honor, The Chang-Crandall Humanitarian Award. Click here to read the full announcement.
The nominating period for the 2021 Chang-Crandall Humanitarian Award has been extended through November 16, 2020 at 5pm Eastern. Don't miss this opportunity to recognize the exceptional contributions of Dr. Alan Crandall and others like him by submitting a 2021 nomination today. Click here for more details.
HELP WIN UP TO $10,000 FOR THE ASCRS FOUNDATION!
Now through November 18th join Team EYEcons in FunFunding's Tournament to win up to $10,000 for the ASCRS Foundation! Click here to play games on your computer, tablet or phone. No registration or downloads required. The more points you earn for our team the closer we are to win funds to help give the gift of sight to those most in need!
Games are easy and family friendly! But hurry, we have just 1 week to try to win!
YOUNG EYE SURGEON INTERNATIONAL SERVICE GRANT DEADLINE NOVEMBER 16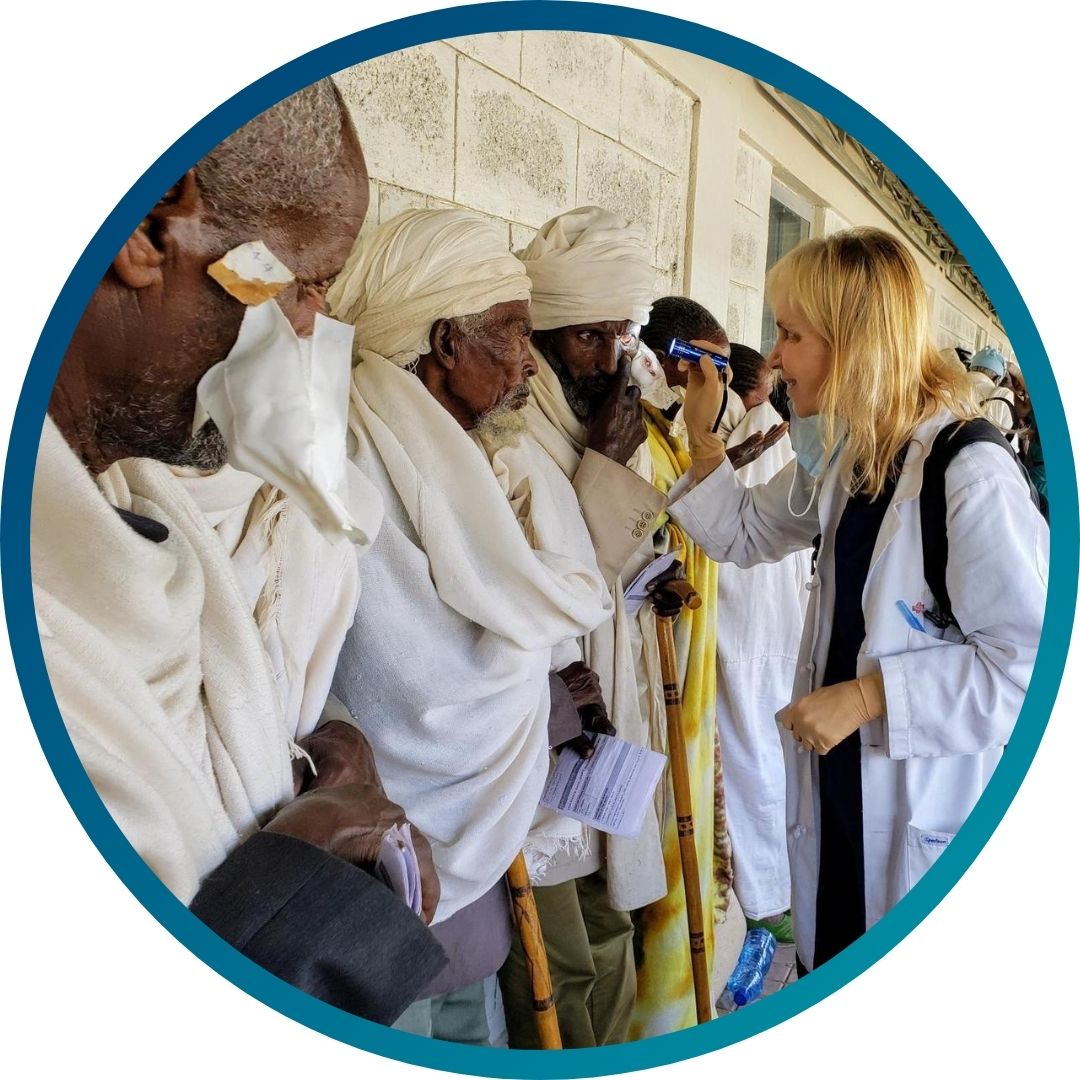 The Young Eye Surgeon International Service Grant was created to inspire young eye surgeons to become involved with global eyecare on a long-term basis. Working with the ASCRS Foundation and its global partners, recipients develop a customized plan which provides the opportunity to learn the intricacies behind global eyecare efforts and to participate first-hand.
Applications for the 2021 Young Eye Surgeon International Service Grant are due by November 16, 2020 at 5pm Eastern. The Grant is open to ASCRS members who are third-year residents, fellows or members in their first five years of practice. This opportunity will provide up to $5,000 in funding for grantees to initiate a global service project in 2021 from home, with the opportunity to travel when it is safe and feasible. For more information or to apply today, click here.
SAVE THE DATE FOR GIVING TUESDAY - DECEMBER 1, 2020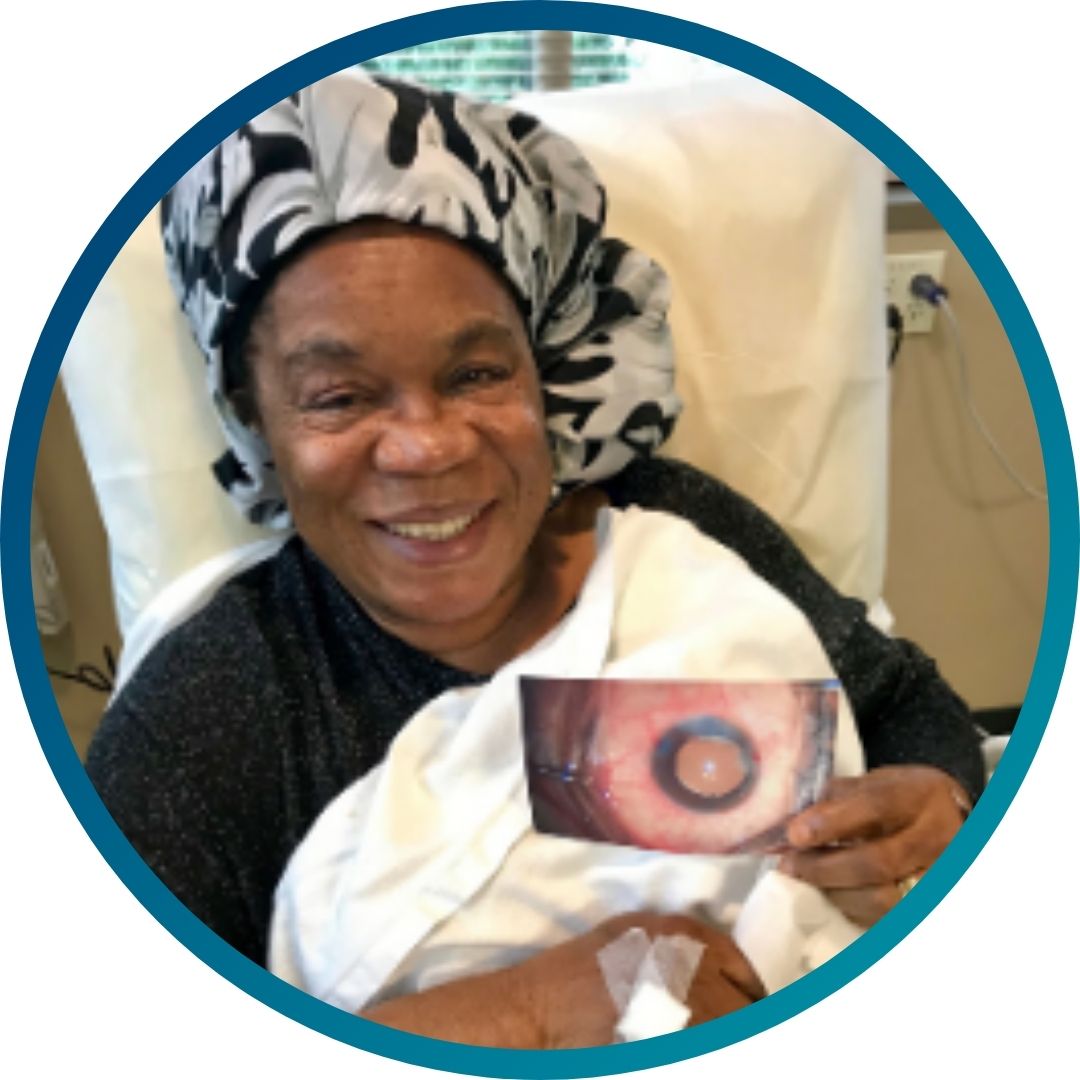 Save the Date for Giving Tuesday! On December 1, 2020, the ASCRS Foundation will again participate in Giving Tuesday, a global day of giving aimed at unleashing the power of people and organizations to transform their communities and the world. Throughout this difficult year we have seen a dramatic increase in the need for our programs. We hope you will save the date and consider a donation. Your gift will help change lives.
STEPPING UP FOR SIGHT: 2020 NATIONAL SIGHT WEEK
As the ASCRS Foundation's National Sight Week comes to a close we wish to extend a sincere thank you to the many Operation Sight volunteer surgeons and staff members who made this past celebration such a success. Their collective efforts helped Operation Sight celebrate its 5,000th charitable surgery and speaks to the power ASCRS members have to share their gift and skill with thousands of patients. Click here to learn more about the initiative.
Operation Sight has seen a 78% increase in inquiries due to the economic and employment impacts of the pandemic. For many, the gift of sight will be the key to regaining employment and supporting their families. Volunteers are needed year-round. For more information, visit our website or contact Jaya Minhas today!
The ASCRS Foundation team is deeply grateful for your continued support. The need for our work is greater than ever, and together, we can make a difference.
Sincerely,
The ASCRS Foundation